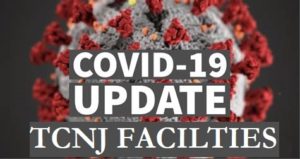 The cleaning protocols during Covid-19 will include office cleaning weekly and centralized trash removal daily.
Offices will be cleaned once per week Monday-Thursday, with Friday as a catchup day for missed offices or conflicts with occupants Monday-Thursday.  If you would prefer to opt-out of office cleaning or if you need to reschedule your office cleaning to a different day of the week, please contact Facilities at X2353 for assistance.
Starting Friday, October 16th, Building Services staff will empty office deskside trash and recycling bins once weekly.  Centrally located waste receptacles will continue to be emptied daily, and we encourage everyone to dispose of food waste in the central locations.  Service is not changing for classrooms, restrooms, labs, conference rooms, breakrooms, kitchenettes, or common areas, which will continue to be serviced daily.  The weekly schedule applies to office deskside trash and recycling bins.
Please click here for information on your centralized bin location.
Residential Buildings:
Monday –  ASB-Fac-Spiritual-Mailroom
Tuesday – BSC-Pack/Rec-Eick(res life off and SHS)
Wednesday – Residential Hall offices and Decker LL Offices
Thursday – Catch up/missed
Friday – Other duties as assigned